A native of Longmont, Mary Lou has been teaching private voice and piano for the past 35 years.  She has her BA in Music Education from the University of Northern Colorado and has studied voice and vocal pedagogy in Manhattan with Judith Raskin and David Jones.  She has taught privately in Longmont since 1983 and for the past 25 years, she has owned the Jesters Dinner Theatre, where she serves as producer, music director and accompanist.  She uses a healthy, muscle-building approach in her vocal teaching, which allows her to teach students of all ages and abilities.  That, along with her vast knowledge of genres—classical, pop, musical theatre, country—makes for the ultimate in learning.  She's an accomplished pianist/accompanist and prefers using the Alfred Piano Method with her beginner and intermediate students.  She typically teaches one-hour voice lessons and 1/2 –hour piano lessons.  She offers her students the opportunity to participate in two recitals (Fall and Spring) per year.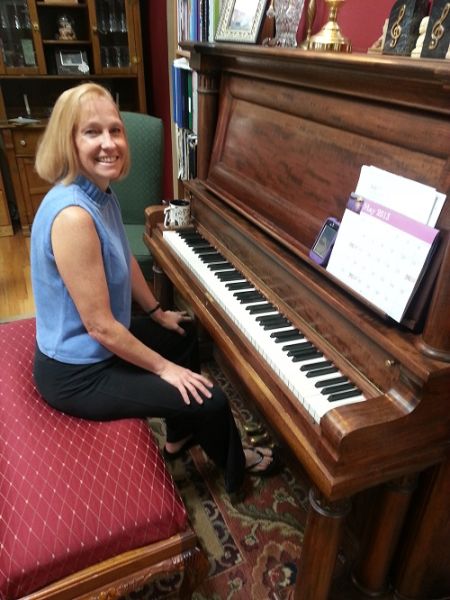 Payments can be made by cash, credit, or check.  Call (303) 775-6968 for available times.
Please leave a message as Mary Lou is probably teaching!
"Mary Lou is incredible! Not only does she serve as a great vocal instructor, but a counselor, a friend, and colleague. She has laughed with me, cried with me, and made me a better musician. I don't sing much anymore, but when I do I cannot help but try and get the sound out of my chords and through my head. She has served three generations of our family and every lesson is a treasured memory. Any vocal student wanting great instruction should take advantage. She helped my son through the trials of voice change and our family through the changes of life."
Amy Mann-Miner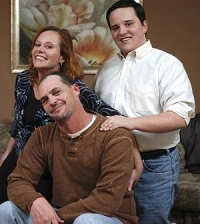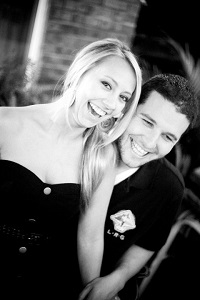 "Mary Lou is an amazing vocal teacher. Period. Not only does she strive to develop the voices of her students, but her ability to play piano with ease allows her students to bring in any song they wish to add to their repertoire and practice their voices without waiting for an accompanist to fiddle with it first. I had the pleasure of working with Mary Lou for several years and would recommend her to anyone I crossed paths with. Mary Lou prepared me for All State auditions, auditions for musicals, and other various vocal performances I was involved in. Even years after I had moved out of town and was no longer able to take vocal lessons, I needed assistance with a specific piece I was working on and wasn't able to find someone in time. Mary Lou welcomed me with open arms, and made time for us in her schedule. I drove an hour to see her, but it was worth every minute. Mary Lou will is a teacher who will enrich your voice and your life."
Deana Kochis
"Mary Lou Moore was my very first voice teacher for many years and I've never stuck with another one as long, and haven't really needed to. Mary Lou didn't teach me a "style," she taught me how to use my voice as the instrument that it is, so I could potentially adapt to any style without hurting myself. It's been quite a few years since I've studied with her, unfortunately, but I remember great times at the piano with her, and her visual tricks to get my voice to open up worked wonders! I burped, I drooled, and made her dog yowl, and she couldn't have been more supportive and encouraging. I live in New York City now, but I still use my vocal warm-up tapes from her from years ago. I often get compliments such as: "You have such a clear tone." "You're voice is so pure." "You can sing anything, can't you?" Thanks, Mary Lou!"
Toni Salisbury (Singer/Songwriter, New York, NY)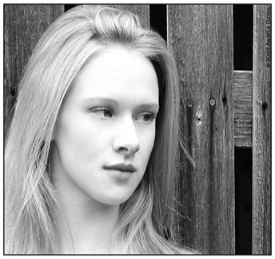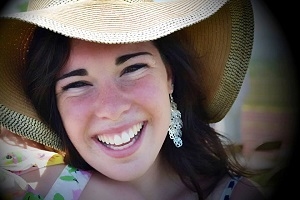 "Mary Lou was my first voice teacher and she got me the voice I have today. From the first lesson, she listened to me sing and knew exactly what to tell me to get a better sound that was even and clear. She laughed with me through the voice cracks and sicknesses and taught me how to pull through the challenges of singing and do it out of a love of music and a passion for the art. She helped me prepare for many auditions, both musical theatre and choral, and had so much insight on how to make my voice be exact for each song she picked. She is so much fun and I learned so much from her. If any student has the opportunity to take lessons from her, they should grab it! She brought a voice out of me that I didn't know I had."
Rachel Cooper

"Mary Lou Moore is a wonderful Teacher. My family has taken voice lessons from her for years. I can honestly say that she can take a talent and really make it grow to it's full potential!"
Jenny Dunn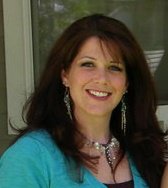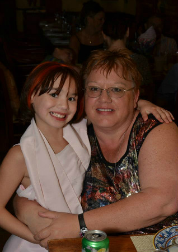 "Kassie has been taking singing lessons from Mary Lou for over a year and the growth that I have seen in her singing is amazing.  Mary Lou has so much talent when it comes to working with children. I could not imagine my daughter taking lessons from anybody else."

Theresa Mudgette