The Jesters Theatre prides itself on offering top notch classes to aspiring actors and actresses of all ages!  Our children's classes are a great way to introduce your little guy or gal to the stage.  They'll learn basic theatre etiquette and terminology while building confidence and meeting new friends.  Of course there's always time for theatre games as well!  Our adult workshop classes are sure to free the actor within through scene & monologue study, improvisation "drills", and much more!
Fall Classes and Workshops
Plays
Ages 5-19. Tuesdays & Wednesdays, 4-6pm
Tuition: $275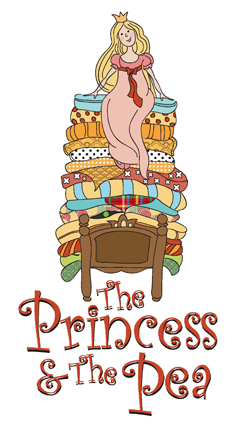 January 16-February 22
The kingdom can remain free only as long as there is a Royal King and Queen on the throne, but only a 'true princess' can pass the test, marry the Prince and succeed to the throne.  She must be able to feel a small pea through twenty mattresses.  The search for a royal princess carries Peter through a host of exciting adventures that will entertain youngsters from start to finish.
Workshops
The Royal Rousers
Grades pre-school through fifth, Saturdays, 11am-Noon, Tuition:  $65
Here's a great class for both the beginner and the experienced actor.  This class consists of nothing but theatre games and improvisation.  A terrific way to initiate children to the stage!
January 13-February 24 (no class 2/17)