Quality Intimate Theatre
With our unique performance space, you'll feel like you're part of the show!
An Experience You Won't Soon Forget...
We invite you to join us for an afternoon or evening of EPIC proportions!  Whether it's the quality entertainment, great food, warm atmosphere, or table service from the actors we guarantee you'll have an experience to remember.
Best Entertainment Value!
Our prices top out at $42 for dinner & show! On average that's $20 less than our competitors!
Not Hungry? Join us for just the show!
We're one of the only dinner theatres in the area that offers a "show only" option. Join us for just the show and you can still enjoy appetizers, drinks, and desserts! Best of all, coming for just the show will have no effect on your seating arrangements as long as you purchase tickets ahead of time.
Family Owned & Operated
Come on down and you'll be seated, waited on, cooked for, and entertained by 2 generations of family!
A Staple of the Community
The Jesters has been producing shows in the Longmont area since 1987 and received the Longmont Chamber of Commerce award for "Small Business of the Year" in 2005. They've been at their current location since 1999.


Oklahoma
July 29th-October 2nd
Set in a Western Indian territory just after the turn of the century, the high-spirited rivalry between the local farmers and cowboys provides the colorful background against which Curly, a handsome cowboy, and Laurey, a winsome farm girl, play out their love story.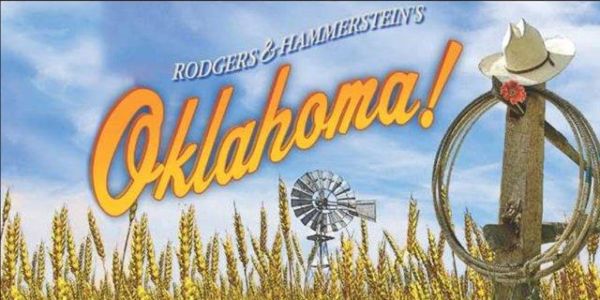 August 3rd-September 4th
Performed by students 19 & younger, "Legally Blonde" is a fabulously fun international award-winning musical based on the adored movie!  Legally Blonde The Musical follows the transformation of Elle Woods as she tackles stereotypes, snobbery, and scandal in pursuit of her dreams. This action-packed musical explodes on the stage with memorable songs and dynamic dances. Equal parts hilarious and heart-warming warming, this musical is so much fun it should be illegal!
Performances are Thursday and Sunday nights (dinner 6pm, show 7:30).
Tickets for this show are $15 for show-only and $30 for dinner and show.  Please click below to see a list of performance dates.
Front DeRanged Improv Comedy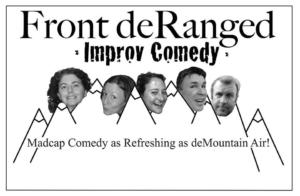 Roughly a decade ago, the OxyMorons improv troupe created a presence in Asheville, NC with standing-room-only comedy nights at the Area 45 Theatre. Three of OxyMorons' founding members now call Colorado home, and they've partnered with local talent to make funny Front deRanged style. Watch as players use your suggestions to create scenes, situations, and clever one-liners in an evening of unscripted, unbelievable – and dare we say unforgiving – comedy. It's a serious dose of funny that'll make you laugh until you cry (and that's no oxymoron).