Quality Intimate Theatre
With our unique performance space, you'll feel like you're part of the show!
An Experience You Won't Soon Forget...
We invite you to join us for an afternoon or evening of EPIC proportions!  Whether it's the quality entertainment, great food, warm atmosphere, or table service from the actors we guarantee you'll have an experience to remember.
Best Entertainment Value!
Our prices top out at $42 for dinner & show! On average that's $20 less than our competitors!
Not Hungry? Join us for just the show!
We're one of the only dinner theatres in the area that offers a "show only" option. Join us for just the show and you can still enjoy appetizers, drinks, and desserts! Best of all, coming for just the show will have no effect on your seating arrangements as long as you purchase tickets ahead of time.
Family Owned & Operated
Come on down and you'll be seated, waited on, cooked for, and entertained by 2 generations of family!
A Staple of the Community
The Jesters has been producing shows in the Longmont area since 1987 and received the Longmont Chamber of Commerce award for "Small Business of the Year" in 2005. They've been at their current location since 1999.


October 7th-November 27th & December 30th-January 29th
A small group of people help Jesus Christ tell different parables by using a wide variety of games, storytelling techniques, and hefty dose of comic timing. An eclectic blend of songs ranging in style from pop to vaudeville is employed as the story of Jesus's life dances across the stage. Dissolving hauntingly into the Last Supper and the Crucifixion, Jesus's messages of kindness, tolerance, and love come vibrantly to life.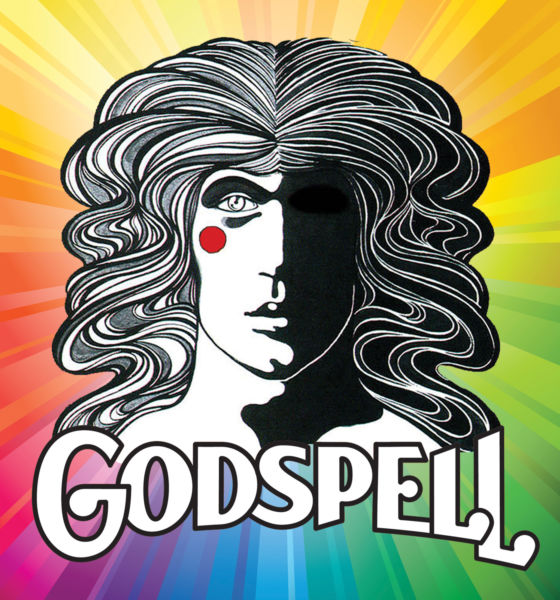 January 7-February 11th
Adapted from the fairy tale by the Brothers Grimm, The Frog Prince combines song, dance, and comedy with the story of a young prince who has been turned into a frog by an evil witch. Add to the cast of characters a young princess whom no one can understand because she, too, lives under a witch's spell, three singing frogs, a pet snake who has a taste for frogs, a solemn king, and a silly court jester. Songs range from the haunting ballad, 'How I Became A Frog,' to the rousing finale, 'Happy Ending.' With a basic set and colorful costumes, The Frog Prince is enjoyable for everyone.
This one hour musical plays at 3:00 on Saturday afternoons.  Admission is $7.

Seussical (Student Production)
Thursdays, Fridays, Sunday nights, January 5-29
Tony winners, Lynn Ahrens and Stephen Flaherty have lovingly brought to life all of our favorite Dr. Seuss characters, including Horton the Elephant, The Cat in the Hat, Gertrude McFuzz, lazy Mayzie and a little boy with a big imagination – Jojo. The colorful characters transport us from the Jungle of Nool to the Circus McGurkus to the invisible world of the Whos.
Dinner & Show: $30
Show Only: $15
Front DeRanged Improv Comedy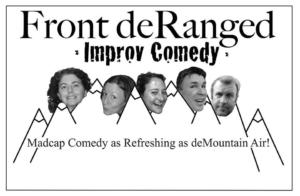 Roughly a decade ago, the OxyMorons improv troupe created a presence in Asheville, NC with standing-room-only comedy nights at the Area 45 Theatre. Three of OxyMorons' founding members now call Colorado home, and they've partnered with local talent to make funny Front deRanged style. Watch as players use your suggestions to create scenes, situations, and clever one-liners in an evening of unscripted, unbelievable – and dare we say unforgiving – comedy. It's a serious dose of funny that'll make you laugh until you cry (and that's no oxymoron).